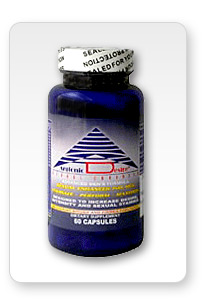 What are Argionic Capsules?

Argionic's male enhancement capsules don't promise to make your penis larger—instead, they claim to make it harder, stronger and more rigid, making sex more pleasurable. It enables this through l-arginine, an amino acid they claim increases blood flow to the corpus cavernosum, the spongy material inside of the penis that makes it erect. It also supposedly revs up the male libido, making it easier to get erections without needing pharmaceutical drugs or supplements.

Ingredients: Argionic Capsules contain l-arginine, ginkgo bioloba, maca extract, yohimbe and tribulus terrestris.

Does it Work?: Probably. Our lab tests reveal it contains average amounts of l-arginine and yohimbe, ingredients that may reduce the complications of erectile dysfunction (ED), a condition that makes it difficult to maintain (and sometimes produce) an erection. According to a 2002 study reported in the Journal of European Urology, patients who took l-arginine and yohimbe noticed a significant decrease in erectile difficulty, enabling them to maintain an erection without needing additional stimulation. Further studies also show both ingredients, when used together, increase nitric oxide production leading into the penis, quickening the time between flaccidity and full erection.

There isn't much evidence it can increase hardness and rigidity, however, although increased nitric oxidation may increase penile hardness.

Is it Safe?: Mostly. Yohimbe is associated with an increased risk for insomnia, panic attacks and hallucinations. People with panic disorders should not take it because it may worsen their anxiety. Yohimbe may also increase the risk for high blood pressure, abnormal heart rate, dizziness, skin flushing, and in severe instances, seizures and renal failure.

Grade: B. Popping an occasional capsule isn't likely to improve your reproductive health, but daily supplementation will—its ingredients are proven to reduce the complications of erectile dysfunction (ED), making it easier to maintain an erection. It may have some unwanted side effects, however, including insomnia, abnormal heart rate and skin flushing.