With so much money at stake you simply can't trust the current crop of marketers selling sexual supplements. Competition is fierce and many companies try and make money by short-changing consumers on the ingredients. They know it costs over $2,000 to have a product properly analyzed in a laboratory to determine exactly what it contains, and no consumer is going to do that. No health food store is even going to do that. But I DID IT!
The only way to really tell what a product contains is to test it. As I like to say LAB REPORTS DON'T LIE! It is the only way we can provide you with unbiased clinical evidence of which product failed or passed and to what degree. You can also find out if a product is secretly laced with drugs – and many of them actually are! So a lab test is vital.
The Nation's Premiere Nutraceutical Testing Facility
Located in Salt Lake City, Utah, San Rafael Chemical Services (SRCS) was established in 1993 under the direction of Ralph Meibos, a 25-year veteran of chromatographic and spectrometric analysis and interpretation. SRCS specializes in HPLC analysis of biological material. For instrumentation, SRCS utilizes Hewlett Packard's 1090 series II/L HPLC and ties into the HP 5989 A - Mass Spectrometer engine when analyzing certain compounds and for method development. They also have the HP 5890 series II Gas Chromatograph for GC/MS determinations, along with other devices. SRCS also provides microbiological services and has licenses from the State of Utah and the United States Department of Justice, and the Drug Enforcement Administration for controlled substances (1-5) Analytical Laboratory.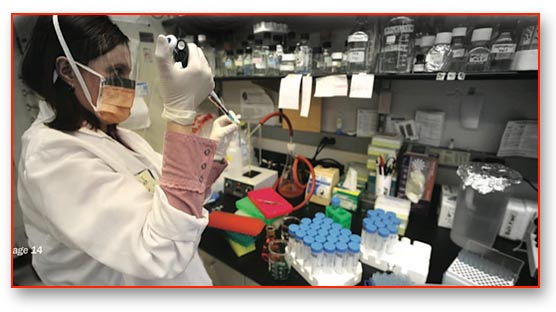 Professional associations include the American Chemical Society (ACS), the American Society for Mass Spectrometry (ASMS) and the Association of Official Analytical Chemists (AOAC).
San Rafael is one of the few labs that utilizes the high-pressure liquid chromatograph (HPLC) method. This type of testing is a state-of-the-art, and is more accurate than the often-used DAC86 method (Deutscher Arzneimittel Codex).
What We Tested For And Why:
As you look at the lab reports you will see each lab report is a little different. Not all products are the same, so each test is a little different. With some products we only measure a few ingredients and sometimes we measure up to four or five ingredients depending upon the formula. Even by testing just one ingredient you can tell a great deal about the product.
With the Viagra Alternatives I am testing for drugs. By that I mean the chemicals found in Viagra (Sildenafil), Cialis (Tadalafil) or Levitra (Vardenafil). The way the crooked supplement makers slip drugs in the products is by changing the ingredients slightly so it will not be detected by most tests. They call such alterations as "analogues". Just think of the way Lance Armstrong, Barry Bonds, Alex Rodriguez, Ryan Braun and other professional athletes who took steroids where able to go undetected for years. They had doctors who would "tweak" the steroids in such a way they would be undetected – until the testing was able to catch up with them. The same thing happens with pills. They are constantly trying to stay ahead of the testing so they can sell their illegal products. The labs I use for testing are the best in the country, but none finer than the above mentioned SRCS.
Common Markers Tested
Here are some of the common markers that can be tested.
Yohimbine
Yohimbe is a proven sexual enhancer. Many companies put cheap yohimbe bark powder in their formula, while the good companies use yohimbe extract. Our test for yohimbe lets you know which pills are potent and which are just powder.
Icariin
This is the active component of Horny Goat Weed (HGW). Despite the silly name, HGW can be extremely effective if the potency is high enough. The problem is that most supplement manufactures use the cheap HGW powder and it has little or ZERO effectiveness. Testing for Icariin will let you know how potent the HGW truly is.
L-Arginine
A Nobel Prize was awarded to a UCLA scientist for his work on showing how L-Arginine increases the release of nitric oxide – something absolutely necessary for getting bigger and harder – "downstairs". It is a great compound and one that is easy to measure. The lab test gives a crystal clear answer to how much L-Arginine is in the pills. This is an expensive test but well worth the money to get the accurate information on this all-important compound.
DHEA
It has been called "the mother of all hormones" and the new men's "superhormone", and for good reason. DHEA can boost testosterone dramatically. Many companies make claims about DHEA and there are several types. It is easy to get cheated on the quality DHEA, and to get cheated on the amount in general. A very expensive testing procedure to measure DHEA, but again it is worth it. This is a very important compound.
Tribulus Terristris
Ever since studies were published out of Bulgaria in the 1990's showing that Tribulus was a great male sexual compound, it has been popular. The best way to determine the potency of tribulus terristris is to test for the amount of saponins in it. The saponins are the active part of the plant. The difference between Tribulus powder (which contains hardly any saponins) and Tribulus extract (loaded with saponins) is dramatic. There is a ton of counterfeit and imitation Tribulus on the market, so this test lets you know how much a product really contains.
Conclusion:
It is important to know what you are putting in your body and what you are paying for. Laboratory testing plays an important role in the evaluation process of these natural male enhancement supplements.